Muddled Cucumber Gin and Tonic Cocktail Recipe

It's no secret that Kelly and I enjoy a good old-fashioned Gin and Tonic from time to time. Here is a little seasonal additional to the classic cocktail recipe. When it comes to Gin, everybody has their own favorite. Personally, I prefer my gin to have some floral notes or a botanical flavor. Some distilleries that provide of our go-to gins are Hendricks, Prairie Organic Spirits, and a local favorite from San Francisco, Junípero. When these gins are mixed and muddled with fresh ingredients, they're the perfect match for a summer sunset.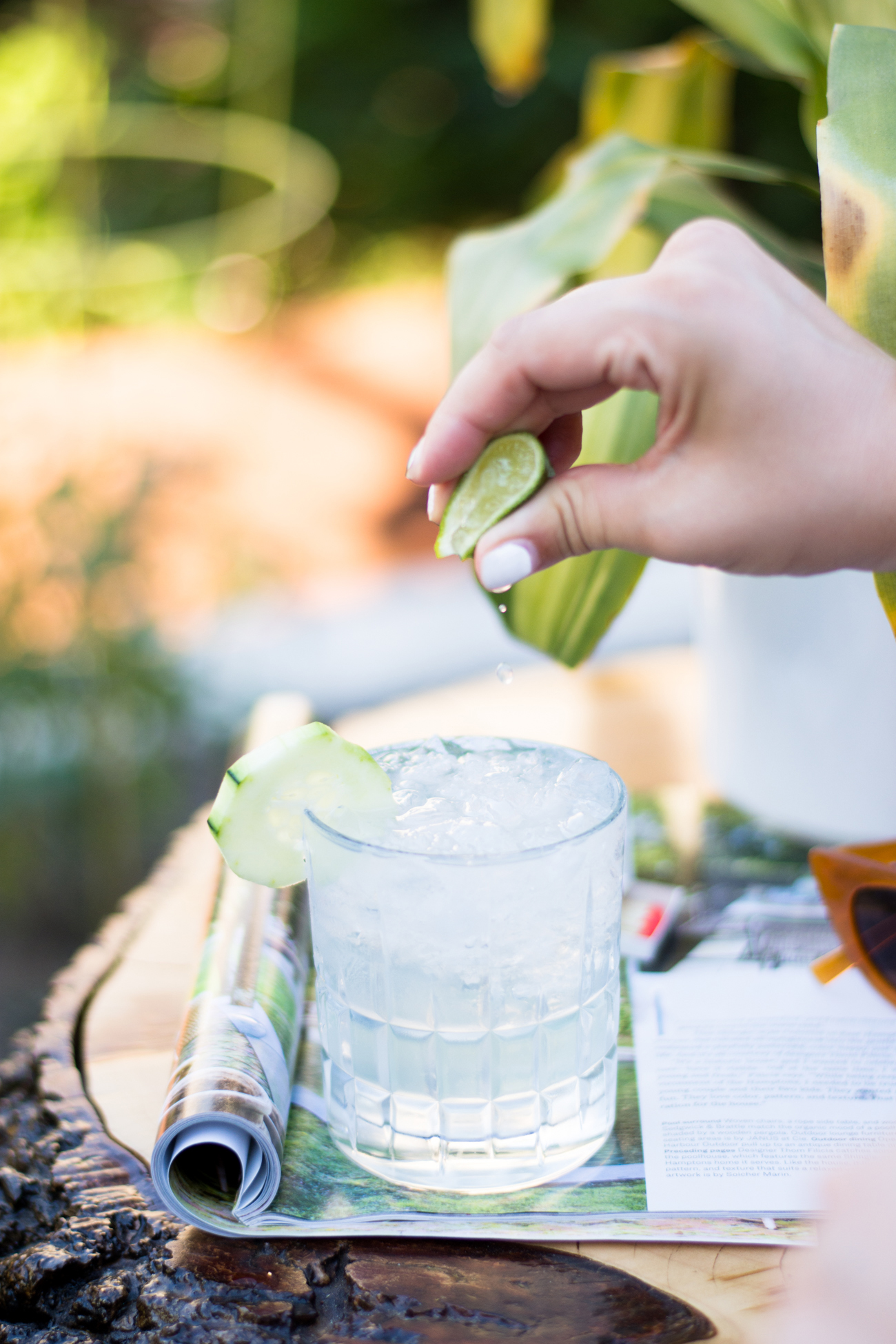 How To: Muddled Cucumber G & T
- Crushed Ice
- 1.5 Oz. of preferred Gin
- 3 Oz. of Elderflower tonic water
- 4 Cucumber slices (save 1 for garnish)
- Fresh Lime Juice


Directions: In a cocktail shaker, muddle cucumber slices, gin and lime juice. Shake for 15-20 seconds. Strain and pour into ice filled cocktail glass, top with tonic water. Garnish with lime wedge and cucumber slice.
Let us known what gins you use to make a tasty Gin and Tonic?

Cheers,

Kevin