Best of Skin Care 2017
Looking back, 2017 was definitely a year dedicated to my skin. Funnily enough, it wasn't one of my resolutions, but more of a subconscious decision to take the extra time to address my skincare concerns and needs. One of the best things I discovered was my own process and how to balance the tone and texture of my skin (which had been my biggest issue for years!) As always there were hits and misses, but more than a few products that hit it out of the park and will remain in my routine for years to come. In today's post, I'll share my top favorites from 2017 in each separate category.
There is a mix of high department store products and low drugstore finds.
 
Trilogy Rosehip Oil
Kiehl's Customized Facial Concentrate
If there's one tip I can share from the past year, it's how important oils and elixirs are to a skincare routine. For years, I was under the belief that since I tended to have oiler skin, that I shouldn't include facial oils into my routine. That, could not be more far from the truth! It took some trial and error, but as of late I've been loving using a combination of Rosehip Oil and the custom concentrate I received from Kiehls. If you remember, I picked this up during a press visit to the San Francisco Apothecary Preparations a year back. It's lasted quite a while, and I've been savoring the last of the bottle.
The Trilogy was a Wholefood's beauty find and one I was pleasantly surprised at. The product seeps deep into skin for a clean and fresh glow that doesn't leave an oily finish or simply sit on the surface of the skin.
Kiehl's Breakout Control
& Spot Treatment
You may be sensing a pattern here...I'm obsessed with Kiehl's skincare! This is NOT sponsored, but a reflection on how much their products truly work. It's no question that breakouts are a huge bummer for everyone. I used to think getting older meant I could kiss this teenage symptom goodbye, but that was not the case! I still suffer from the occasional hormonal breakout and these two products have solved all my pimple problems. Furthermore, I now have Kevin hooked on these too!
The only downside to the facial lotion is the smell. It's quite topical, and have a pungent odor when applied. Since these are most frequently applied before bed it's a small price to pay to be breakout free.
Olay Total Effects
7-in-One Moisturizer
This is one product that may come at no surprise to many of my readers. I've been using Olay Moisturizer for years, and have only ever experienced consistent reliable results. For less than $30 you can get a legit moisturizer that actually WORKS! It's one drugstore staple that I don't think will ever leave my beauty cabinet. It blends seamlessly with other brands and products and has a rich finish and delicate scent.
One thing I love about the container is the applicator. The spot delivers the perfect pump and dispenses all you need for 1 application - no messy containers or caps needed!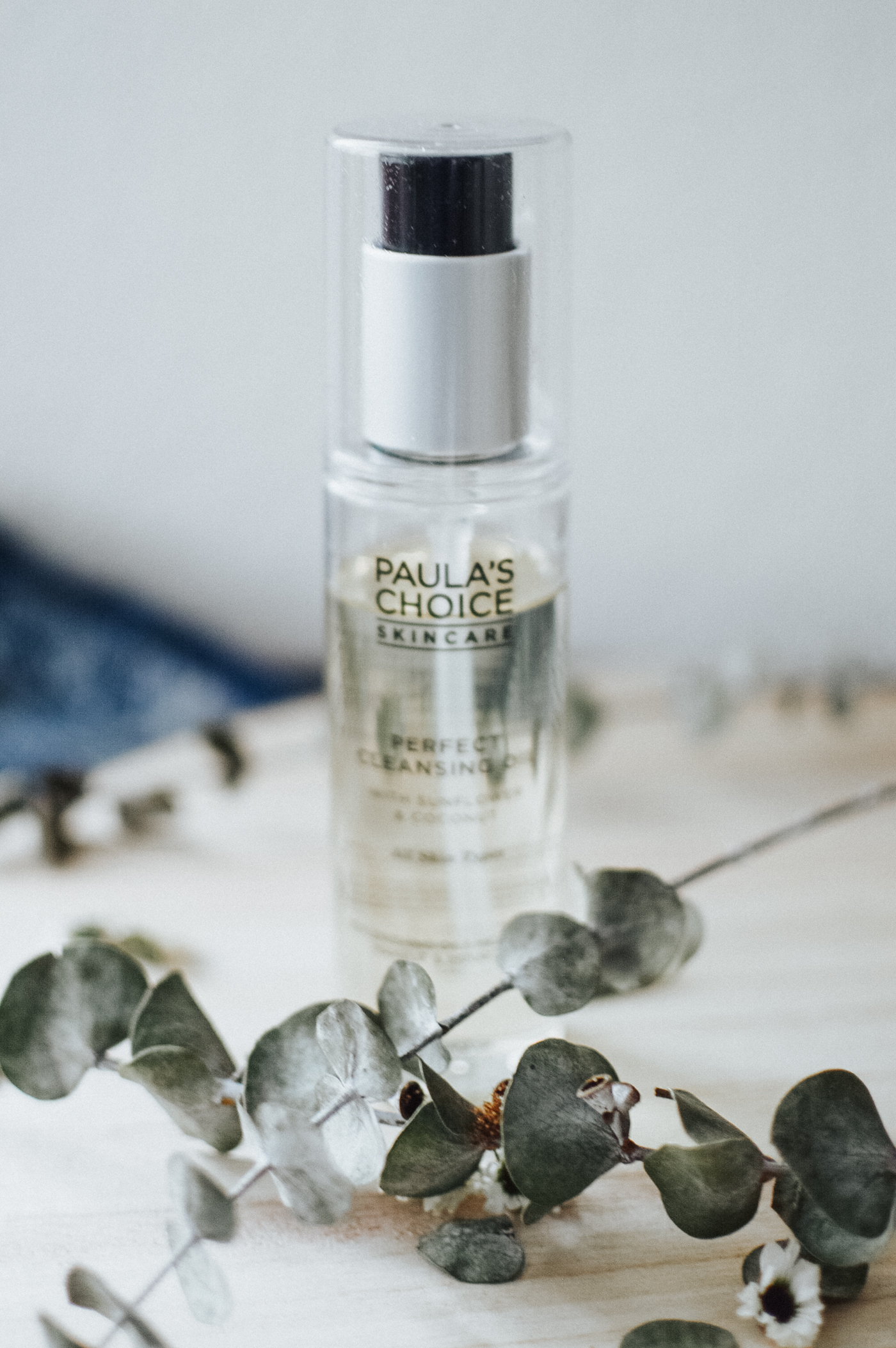 Paula's Choice
Cleansing Oil
I used a lot of Paula's Choice in the past, it's a solid skincare company with proven results and a strong following. I was sent this cleansing oil in October and have been using it non-stop ever sense. It removes even the toughest liner and smudge-proof mascara. Most times I double-cleans for the best results. The product is light and mighty and has a slight fragrance, but nothing that would be considered overpowering of potent.
Kiehl's Tinted Chapstick
EOS LipBalm (Not Pictured)
I'm a self-proclaimed lip balm hoarder. I look into any of my purses, drawers, or bags will reveal a bounty of different balms and glosses. I do receive a lot of PR gifts, but balms are one thing I constantly purchasing. There are times when a tinted balm is necessary, like for work or when I'm wearing minimal makeup or none at all. I like Keihl's tinted balm for these occasions, it delivers the perfect rosy lip and is incredibly hydrating!
Another tried-and-true favorite is EOS's lip balm in sweet mint or lemon. I go through these things like crazy, so much so that Kev goes crazy when I leave them around the house. I love the round applicator and always keep a Sweet-mint scent in my bedside table.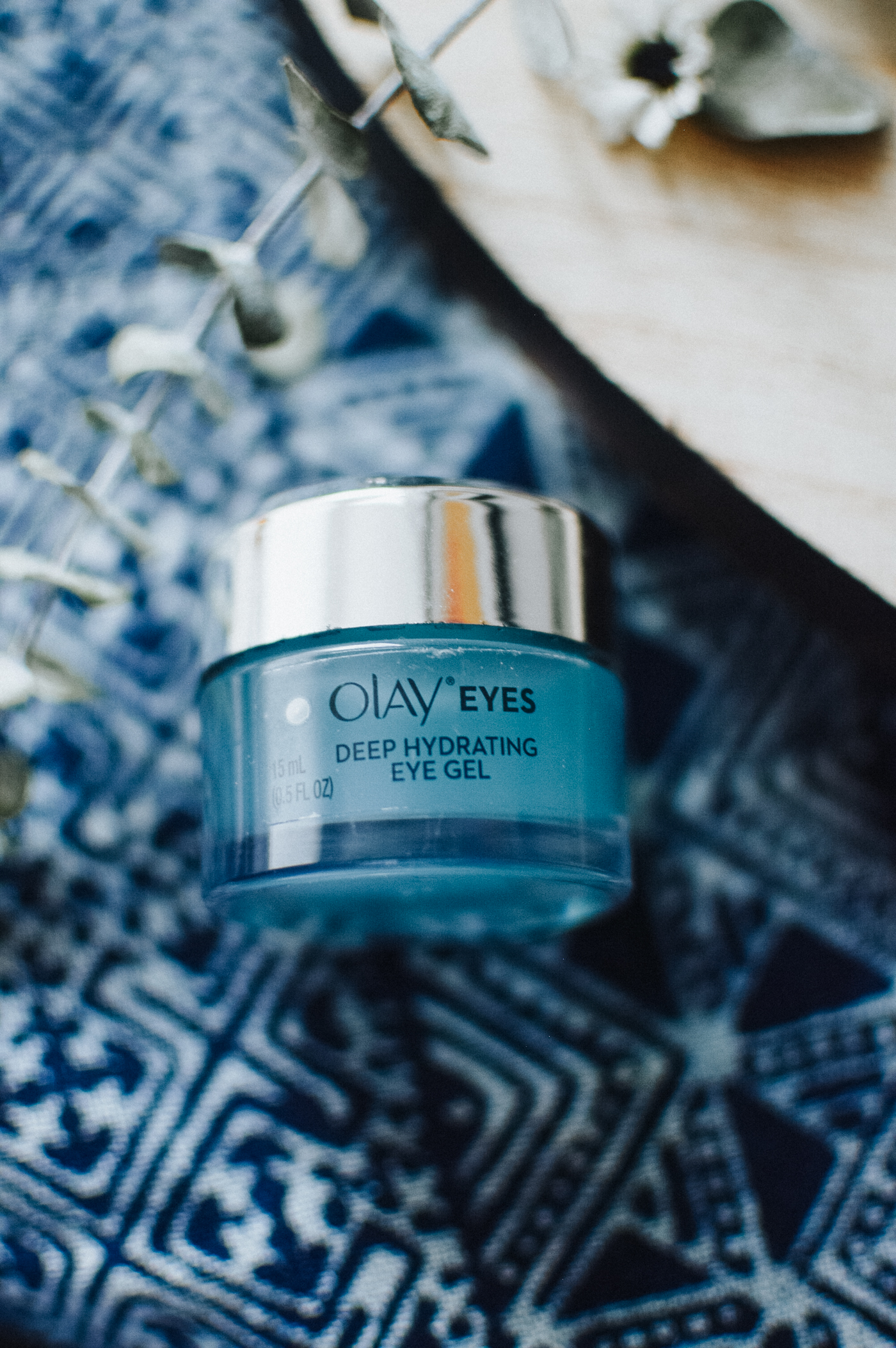 Olay Eyes
Deep Hydrating Eye Gel
With so many eye creams and gels on the market is hard to nail down one that actually works the way its advertised to. The good thing about Olay is not only the price point, but also the results. I'm now into my second container or the Deep Hydrating Eye gel. I love how cool the product feels when applying. My only gripes, are that I wish they would use a bottle with an applicator. This is just a peeve I have with all beauty products in general.

 
How to enter:
| enter using the the Rafflecopter widget |
1. Answer Question in comment below

2. Follow on Instagram mandatory
3. Follow on Facebook mandatory
Prize
1. Winner will receive a prize beauty pack worth $300! (1 $50 Sephora gift card, it! Paula's Choice Cleansing Oil $25, EOS Lipbalm x2 $7, Olay Moisturizer $28, Fresh Mask Set $125, Pixi Glow Tonic $25, Rosehip Oil set $32.)
Birdie Shoots contains affiliate links.