A Look Inside the Redbook RED Beauty Box
This post was written in partnership with Redbook, all opinions are my own!
Through my personality, I'm naturally a curious individual. I like to think that my curiosity leads me to find truth and discovery in the way I lead my life. This can also be said for the way I use and interact with new products. I'm always on the hunt for the latest innovations, trends, and while several of them fall by the wayside, there are always a few that surpass my expectations. Over the past few weeks, I've been taking the products inside the Redbook Red Beauty box for a test drive. I actually swapped a few of my go-to products and took a few things on the road with me.
Curel: Hydra Therapy Wet Skin Moisturizer
One of the first things I noticed right away was the rich and creamy texture of the product. Being that I typically use a body butter over a traditional pump moisturizer this was a real treat. I don't mind spending a few extra seconds rubbing in the product if its means a smoother, softer result. I actually prefer to apply lotion directly after showing, this locks in the moisturizer so much better! The lotion itself is fragrance-free, but I still found it to have a mild yet unnoticeable scent. This was totally fine with me as I normally loathe any scented lotion that smells medicinal or overly fake.
Mary Kay: Clear Proof Deep-Cleansing Charcoal Mask
This Charcoal mask claims to help reinvigorate the texture of the skin with repeated use. I actually really enjoy using Charcoal products and find that they tend to leave my skin feeling more refreshed, which was also nicely complemented by the peppermint smell. While I did notice that my pores looked a bit clearer, I didn't notice and a huge change in my skins texture. Perhaps this was something that will set in over the next few weeks of use, I will keep you posted!
MegRhythm: Gentle Steam Eye Mask
Don't let the packaging fool you, these things actually feel incredible on the skin! I was a bit hesitant to try out this eye mask, especially seeing as those it was steam based, but was pleasantly surprised by how calming it felt on the skin. This was one product I took with me while I was traveling down to Southern California. I used it after we had finished driving for the day, and it was the perfect way to wind down for the evening.
Finishing Touch: Finishing Touch Flawless
I can't attest to the facial hair aspect of this product since I tend to only use hair removal on my brows. Where I did try this was on more sensitive areas of the legs that I always end up missing, like the knee and around the ankle. The Finishing Touch removed any lingering hair and did so without pain. The product is super handy so if you do have a need a facial hair removal I'd suggest checking this out.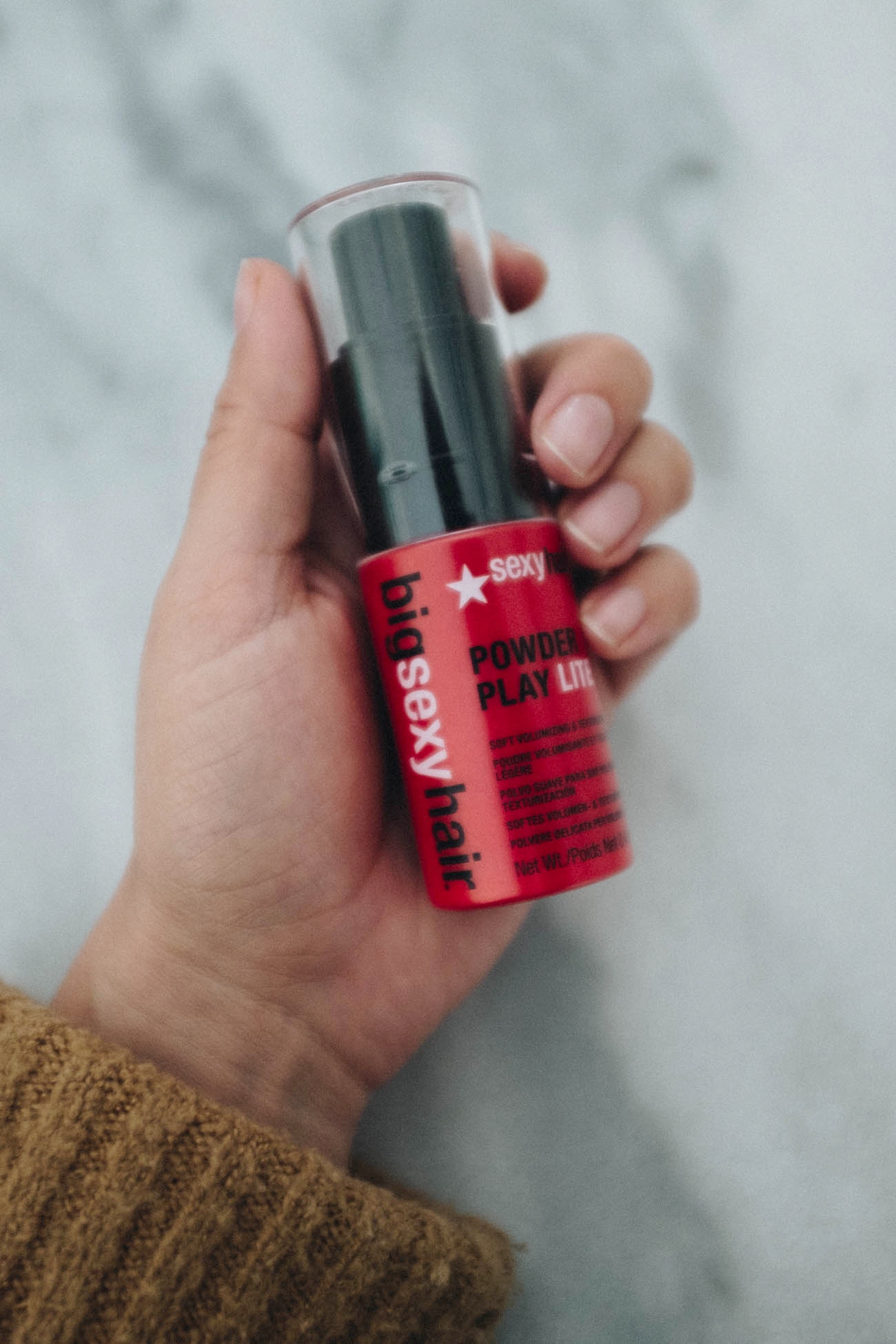 Sexy Hair: Big Sexy Hair Powder Play Lite
I was so excited to see Sexy Hair included in this box! I love their hair care products and couldn't wait to try the this texturizing powder. At first glance the application looks like a spray or gel, but it's actually a fine white powder. If you're new to texturizing powders or sprays then you may not be familiar with how well they actually work. The consistency of the powder is a little tacky when applied and helps build both volume and texture. I like using this when my hair looks flat or lack-luster. The best part is that this powder works for brunettes and blondes!

Have you used or tried any products in the Redbook Red Beauty Box? I'd love to hear your thoughts in the comments!
xoxo,
Birdie
Birdie Shoots contains affiliate links.