How to Style and Stack Dainty Jewelry
There is something so sophisticated about the look of dainty jewelry. Whether styled with complimentary designs or worn solo, the look is one I've been reaching for time and time again. I've been a fan of the "stack" since it became popular years ago! Not only because it was an opportunity to wear all my favorite pieces at once, but because there was something effortless about the way it looked. While I'm certainly no Iris Apfel, I do style my dainty necklace and rings with an eye for cohesion.
Accessorizing can mean the difference between standing out in a crowd or blending into the background and when done right can make all the difference. When it comes to necklace layering it's all about chain length and metal. The formula really doesn't get much easier than tapering the lengths to be complementary to one another. For example, a longer chain should be put on first, followed by a shorter style.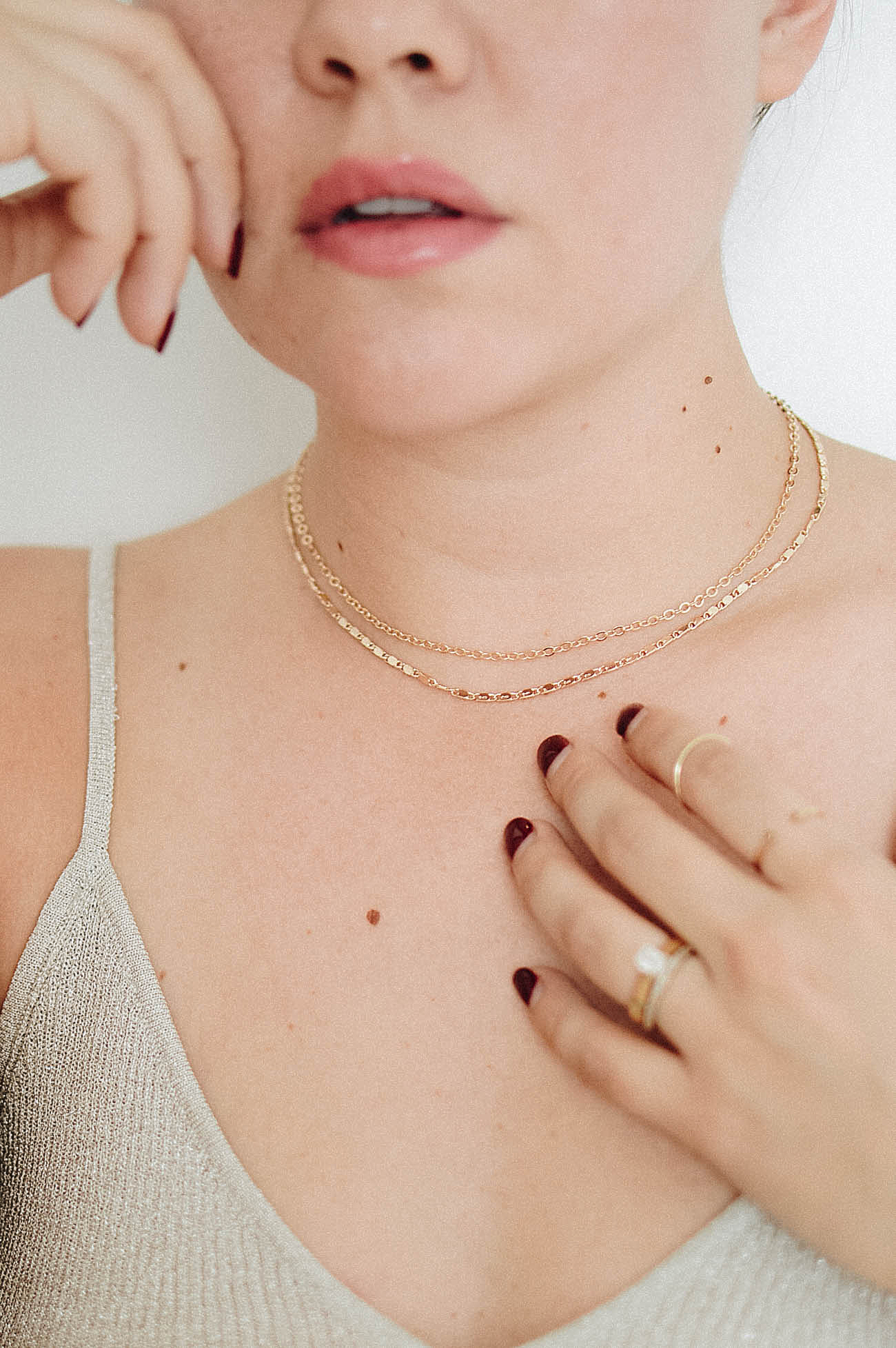 Personally, I like the look of a 18" drop chain (one that hits right above the bust), followed by one that sits just at the décolleté and finally a choker. You can really go all out and wear styles starting at 20" in length with shorter styles layered by a 2" difference.

My personal favorite metal to wear has always been gold, which is probably why I opted for this as my wedding ring selection. I love the classic shine it gives off and feel that it pairs better with my skin tone. When shopping for dainty jewelry I go for pieces that feel unique, this can mean they have an interesting chain or even are adorned with a charm or pendant. These dainty necklace's from Blue & Cream recently caught my eye. I love the idea of wearing 1 single piece that gives the look of wearing multiple necklaces. This style in particular by Electic Picks also gives the illusion of a body chain. This is perfect to wear with v-neck or draped blouses.
 
SHOP DAINTY NECKLACES from BLUE & CREAM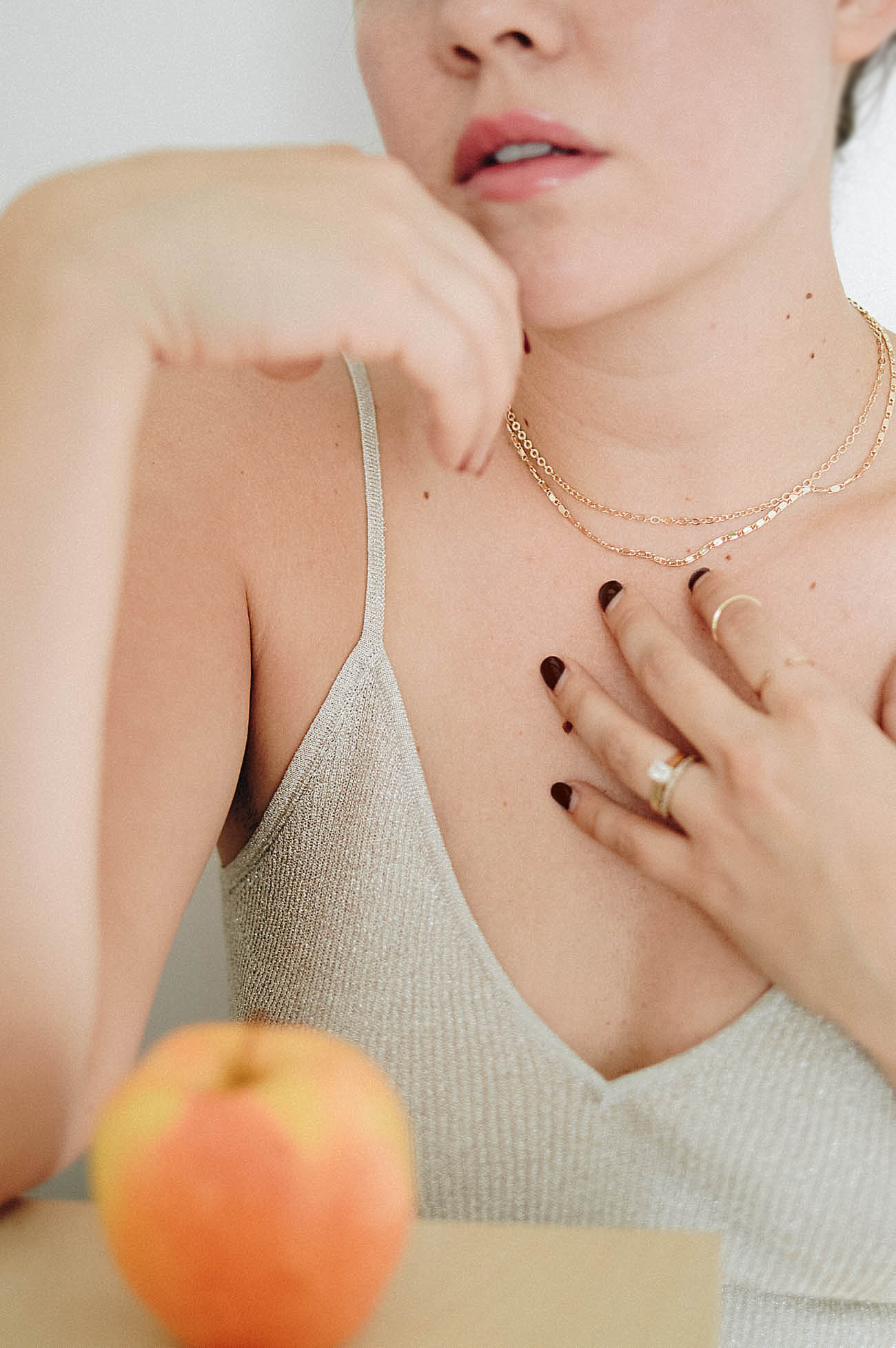 There's a silent sophistication when it comes to how to style and stack dainty rings. I like to wear midi styles on both ring fingers, with a thin band like this style from Mejuri. Since I wear mine so frequently I prefer to invest in quality stones and metals so they will stand the test of time, and will wear better than other less expensive options.

Top: H&M | Necklaces: Etsy, Nordstrom | Rings: Wedding (custom) Band (etsy), midi, thin black diamond c/o mejuri
What is your favorite way to style dainty jewelry?
xoxo,
Birdie
Birdie Shoots contains affiliate links.